Portable appliance testing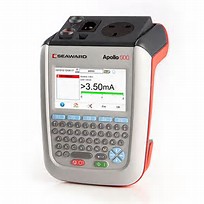 We offer portable appliance testing as one of our services, for small companies we offer a fixed price and larger companies will be charged per asset that requires to be tested. We test for faults or dangerous items in the workplace and carry out minor repairs such as cables, flexes and plug tops.
Electrical installation condition report
An electrical installation condition report is essential to ensure your electrical installation is safe for continued use. Visual inspection and testing is conducted to BS7671 at an appropriate test interval. A report is issued detailing any remedial actions required. An E.I.C.R. is an invaluable tool booth in ensuring compliance with electrical safety legislation and determining planned preventative maintenance.
Thermography
An electrical thermographic survey is a non invasive test that is conducted with the electric installation in use. Equipment such as distribution boards, switchgear, transformers, contactors are surveyed using the latest thermographic technology. Excessive heat due to loose connections, overloaded circuits, faulty equipment etc are detected. Upon completion a report is issued showing both a digital and thermographic image to assist in the rectification of faults. A thermographic survey and electrical installation condition report compliment each other and should form the basis of an electrical planned presentative maintenance program.
Emergency light testing

Our electricians will test your emergency lighting for faults or battery issues. In the event of an emergency the lights rely on these batteries which need to be checked regularly to make sure they will work when required.